As promised here are the photos I took of the gate area where the creature was sighted.
Here is the original photo.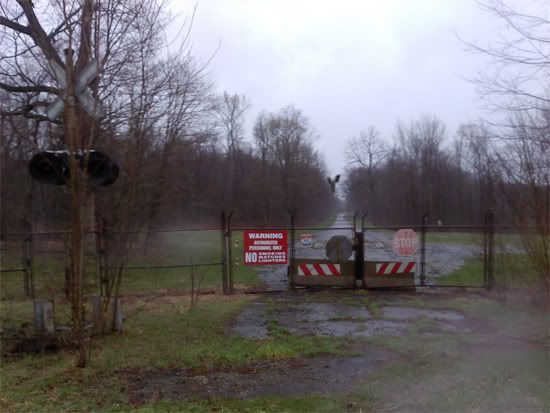 These images were taken October 2, 2013. As soon as I pulled in I knew this was the place although some of the signs on the gate have been changed or repositioned.
The Railroad Crossing signal still stands even though the tracks were removed years ago.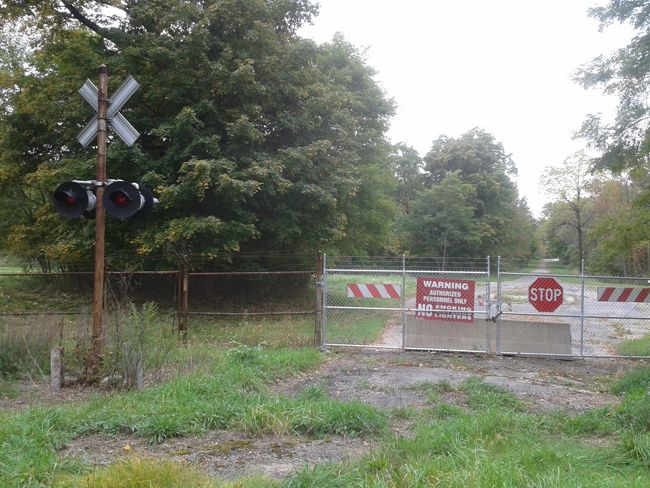 This is getting close to the angle the original photo was taken.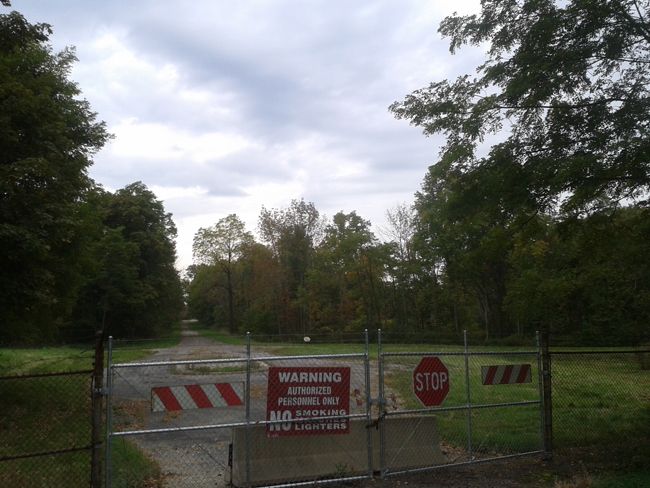 Positioning the camera through the gate gives a good view of the area. Judging from the pad in the middle of the road there was once a gate/guard house.