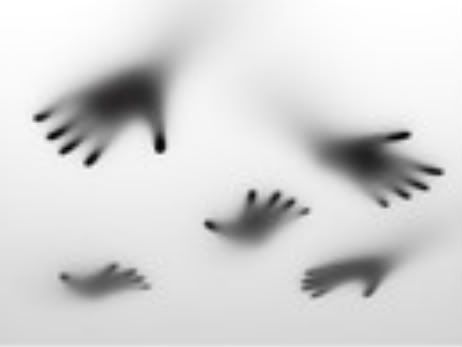 Location:
A lovely little spot called Gore Orphanage Road. It gives even non-believers the creeps at night. It's just off of the road and is about three to five city blocks away from civilization. There is heavy tree and undergrowth that likes to block out most light at night. It's located in the basin of a small valley.
Background:
Local folklore goes as such: Gore Orphanage used to be a quaint little orphanage that was mildly popular, though quite a ways away from town (but at the time most places were). As the story goes, one night a young boy was making his way to the out-house with an oil lamp. Something startled him and he dropped the lamp on the stairs. The resulting fire couldn't be stopped in time because of the suddenness of it and lack of good equipment. The stairs were the first thing to go up in flames, so the entire upper floor was trapped. Towns people gathered around to help try to put the fire out, but in the end could only watch as the children inside burned and suffocated from the smoke. They say over one hundred children died from the fire. Some from the mere shock of watching the other children burn. We have yet to verify with historians if this is true. But the fact that Gore Orphanage burned down and children died is common knowledge.
Current Folklore:
Something as horrific as the fire of course would spawn superstitions and tales. The most common one says that when you visit the place where the orphanage was (there's just foundation left) most people don't see or hear anything, but when they return to their car dusty children's hand prints cover the doors, windshields, and hood. There have been supposed sightings of strange lights in the area and tales of people hearing the moans and screams of burning children. There is even a statue of an angel placed near the site in memory of the children who died. They call this the "Black Angel of Death", and superstition says that if you kiss it, you will die within the next year.